« as a french perfumer, I design new scented products with a modern aesthetic view »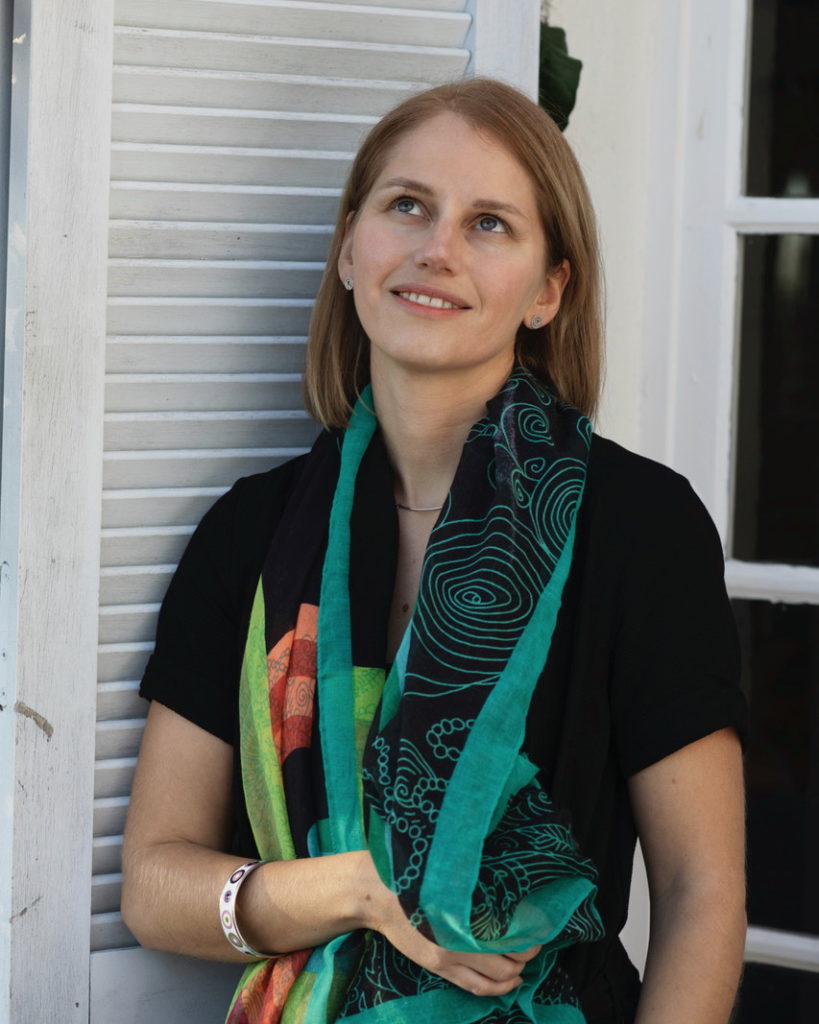 Marianne Nawrocki's early passion for perfumes undoubtedly started during her childhood when spices, aromas and exotic flowers awoke her sense of smell. She then became a perfumer due to the exaltation that scents gave her; This led Marianne to study and manipulate them so that she could express herself through the different fragrances.
After studying Chemistry in the University, Marianne attended the prestigious Grasse Institute of Perfumery, based in this world capital city of perfume in southern France.
During her apprenticeship in this school, she used the cultural diversity of its students to enrichen her skills and obtained a wide panel of competences covering the entire olfactory spectrum.
There, Marianne also had the opportunity to learn the art and technique of olfactive formulation with Master Perfumers, Jean François Latty and Max Gavarry, both creators of prestigious fragrances, Jazz by YSL and D&G by Dolce Gabbana.
With the desire to focus her work on the use of natural materials, Marianne then began her career with the sourcing of raw materials for the composition of famous fragrances (Dior, Prada) on behalf of the Monique Rémi Laboratories, a division of IFF group.
The following years, she made the most of her knowledge of materials and formulation, for the benefit of several companies in France and abroad by participating in the creation of several French scents (L'occitane en Provence et L'Oréal group).
In parallel, she obtained a Master Degree in marketing management and business design strengthening her technical know-how with a wide overview of the perfumery market.
These experiences gave birth to a personal project that would give Marianne the freedom to make her own creative choices.
From then on, her thoughts were structured around relationship between the themes of perfumery, art and design.
She nurtured her creative spirit and inspiration in various new sources such as a sound, a story, a character or a place.
Today, her activities often lead her to the crossroads of the perfume, the art and the luxury worlds in collaborations with stylists, artists or jewelers (Chopard).
In addition, she is a professor at the Grasse Institute of Perfumery where she actively participates to the selection and training of the noses of tomorrow.
Widely known as an educationalist, Marianne is invited by the companies of the perfumery industry to share her knowledge and expertise with its employees (Chanel, Hermès, Mane, Robertet, Firmenich…).
Her constant commitment to the promotion of perfume and the understanding of its art, also leads her to travel very often in France and abroad for diverse types of pedagogical and marketing programs (Workshops/Japan, Team building/Sweden, Incentive/Brasil).
At the top of her own olfactive design company, she is now specialized in the creations of tailor-made fragrances and range of scented products for private clients or confidential brands that invest in the quality of used materials and the originality of the product.